7 Best Ways to Explore Istanbul Like a Local
Experience Istanbul like a local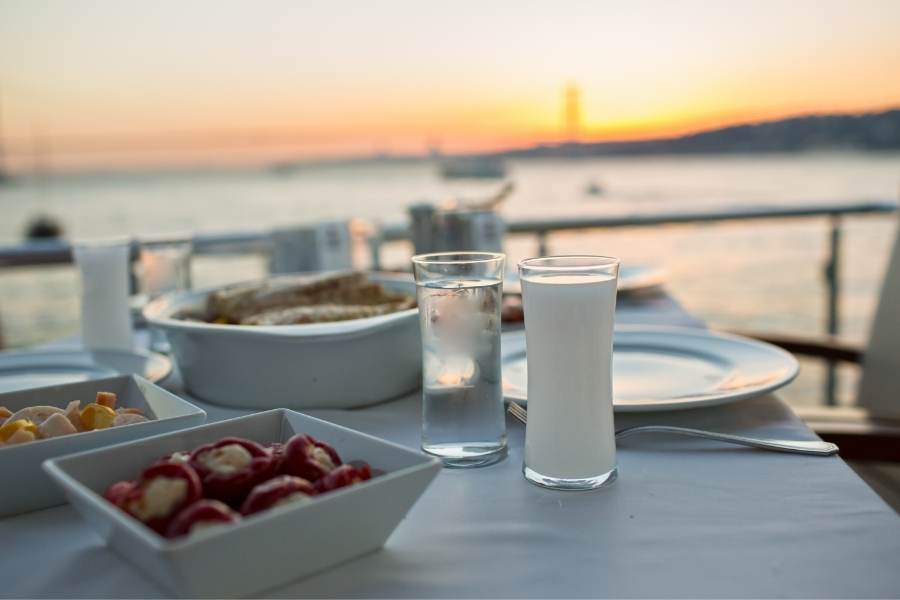 Wherever you go in the world, soaking in the local flavors of a city makes any trip memorable. Why not add Istanbul amongst the unforgettable destinations by exploring Istanbul like a local. 
Istanbul is home to fifteen million people in Turkey, and there is no doubt that all of its residents have their unique way of enjoying the city they live in. From Europe to Asia, Istanbul has various touristic sites or cultural programs organized for its visitors. However, this time, we invite you to Istanbul's streets to the local way of enjoying this majestic city. 
So, what are the best ways to explore Istanbul like a local?
7 Best Ways to Explore Istanbul Like a Local
1. Join a Sunday Breakfast Ritual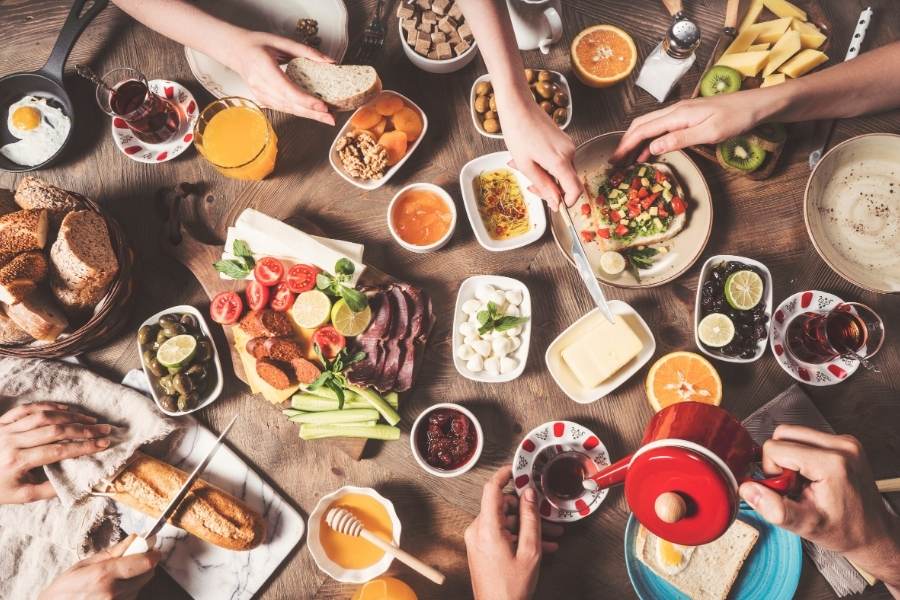 You must have already heard about Turkish breakfast as it is more like a ritual than just another meal for Turkish people. So it is inevitable to follow Istanbulites' footsteps to experience it truly in Istanbul.
It is usually quite rare in Turkish households to have quick toast or a bowl of cereal before leaving for work or school. You at least have to have a few olives, a piece of white cheese, some tomatoes and cucumbers with your bread, and even an egg of your preference sometimes. This is to say breakfast is considered to be the most important meal of the day. However, Turkish breakfast takes utterly another shape during weekends, particularly on Sundays.
Sunday breakfast is the king of all breakfasts, the one to enjoy with friends, starts just before lunchtime and keeps you around the table until it is almost time for dinner. Turkish people enjoy going out for their Sunday breakfast, and depending on which side of Istanbul you are on; there are plenty of options. 
If you are on the European side, you might want to check out Beşiktaş Breakfast Street - yes, this is how it is called - or breakfast spots in Rumeli Hisari by the Bosphorus. Alternatively, you can check out Moda for your Sunday breakfast ıf you are on the Asian side. 
2. Forget Grand Bazaar, Shop at Galata Instead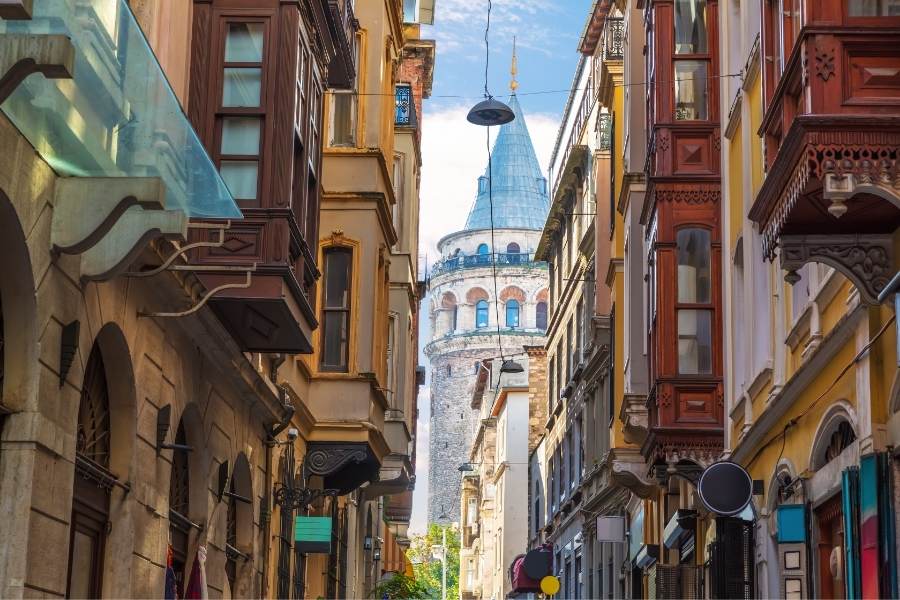 Grand Bazaar is cool for a stroll, but can you imagine Turkish people going there for shopping? Needless to say, but Grand Bazaar is a bit too 'touristy' for locals' taste, and you know what tourist prices mean, right?
So where are you going to buy some souvenirs or some delicacies to remind you of your amazing Istanbul trip? Here is the answer, follow the gentle slope down from Tünel Square, which is right next to the world's second-oldest subway system, Tünel's Beyoğlu station. While you slowly descend towards Galata Tower, you'll see various shops selling handmade Turkish products from towels to evil eye accessories. 
Take your time to check the stores, maybe stop at one of the Turkish delights shops and make sure that you have a little tasting session before picking the flavors for your Turkish delight box. Sooner than later, the gorgeous Galata Tower will salute you from a distance; you can enjoy the rest of your walk down with freshly squeezed pomegranate juice or extend your walk to wander the connecting streets. 
3. Discover the Love of Yogurt
Do you know that Turkish people eat everything with yogurt? Yes, yogurt is not something for breakfast in Turkey; funnily enough, breakfast is the only meal that Turkish people don't eat yogurt. Moreover, there is a specific place in Istanbul famous for its thick textured yogurt served with pudra şeker (powdered sugar). So don't be surprised if you get invited to a little trek to Kanlıca just for eating yogurt.
Depending on where you are situated in Istanbul, there are various ways to reach Kanlıca. You can either take a ferry or a bus. And you'll know you are at the right place once you see almost the same looking various cafes with 'Tarihi Kanlıca Yoğurdu' written on their windows. You can pick any of them to enjoy this famous yogurt.
What makes Kanlıca Yoğurdu famous is that the creamy texture comes from the cow and sheep milk combo used in the making process. And, of course, the heaping amount of pudra şekeri that it is served with. If you want, you can opt for honey or jam instead.
After enjoying the infamous yogurt, you can jump to one of the little boats parked in front of the yogurt cafes to cross the Bosphorus towards Emirgan. A journey with these small boats is fun and a unique way to travel on the water, you might not see this on the top ten lists, but locals enjoy this trip immensely. 
4. Explore the Art Spaces With a View
Either you are an art lover or not, it is guaranteed that you'll especially love some of the art galleries and museums in Istanbul. University students and young professionals mostly occupy the art scene in Istanbul. And there are various venues that host countless performances, exhibitions, and activities. 
However, Salt Galata does not only fascinate you with the exhibitions and events that it offers but also with the views it is surrounded by.
Salt Galata is located on "Bankalar Caddesi" (Banks Street near Eminonu and not far from Karaköy station of Tünel). Its space is restored from the Ottoman Empire Central Bank building and home to a library, cafe, bookshop, and a restaurant. It is more like a cultural space than an art gallery or a museum and offers great city views of Istanbul on its top floors. 
5. Go to the Other Side for a Drink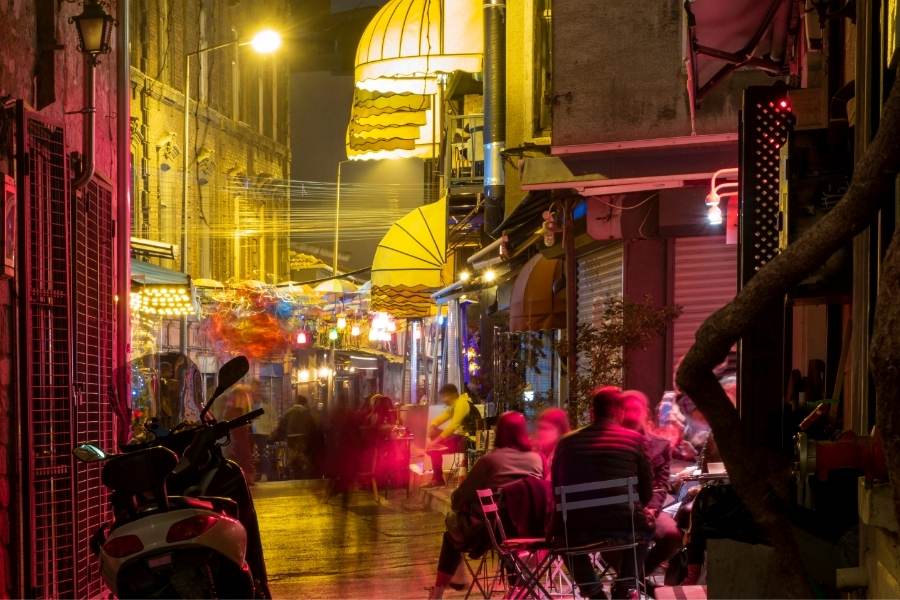 It is well known that Istanbul has land on two different continents, Asia and Europe. But it is not known that Istanbulites can be easily divided over their love of the continent as they say 'side.' Yes, Turkish people don't use the continent's name but refer to them as sides. Depending on which side you are on, you call the other side the other, and this might get a bit confusing from time to time.  
Despite the sides' preference to live on, Istanbulties love going to the other side to have a drink or meet up with some friends and discover together. So don't forget to take a trip to the other side during your Istanbul visit. 
If you are crossing from Asia to Europe, you can make a quick stop in Beşiktas and make your way towards Arnavutköy, where you can join youngsters for a drink or two on the cobbled streets. If you are traveling the other way around, make sure you check Kadıköy Balıkçılar Çarşısı and Kadıköy Barlar Sokağı to feel the pulse of the area.
6. Join a Rakı Table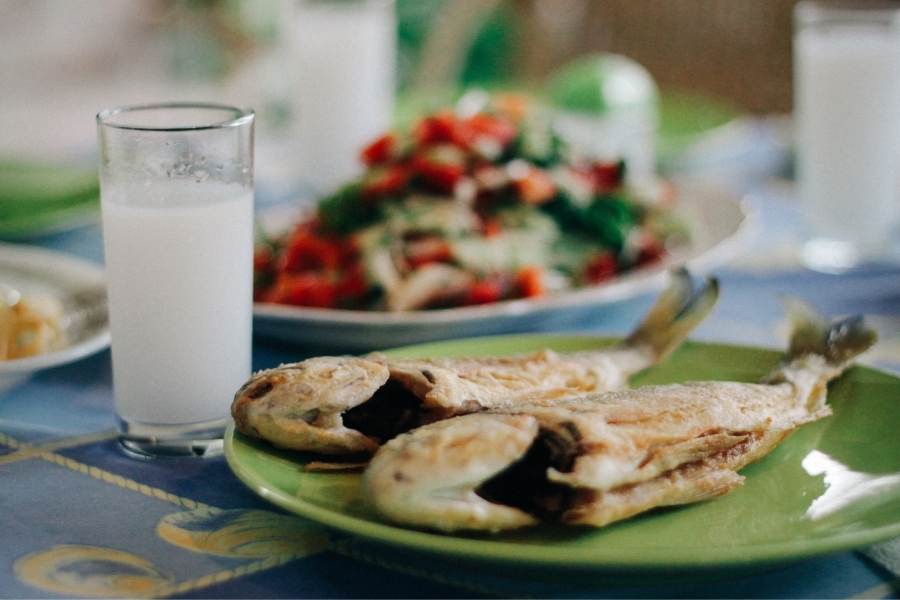 Rakı is known as the national alcoholic drink of Turkey. It has a similar taste to Ouzo and a bit saltier version of Pastis, so if you like one of those, you'll most likely enjoy rakı too. But what makes rakı unique is not its taste, but how you have it.
Here is another ritual in Turkish eating culture. There are some specific cold and hot appetizers that Turkish people enjoy with rakı followed by fish or kebab. 
There are various dishes to enjoy rakı with but bear in mind the most typical thing for these restaurants is their spoken menus. That means your waiter will tell you what they have for the day or bring you a sample tray where you can point to what you want. Don't be intimidated, though; they'll get you a written menu if you ask. 
7. Order a Teapot of Tea at Gülhane Parkı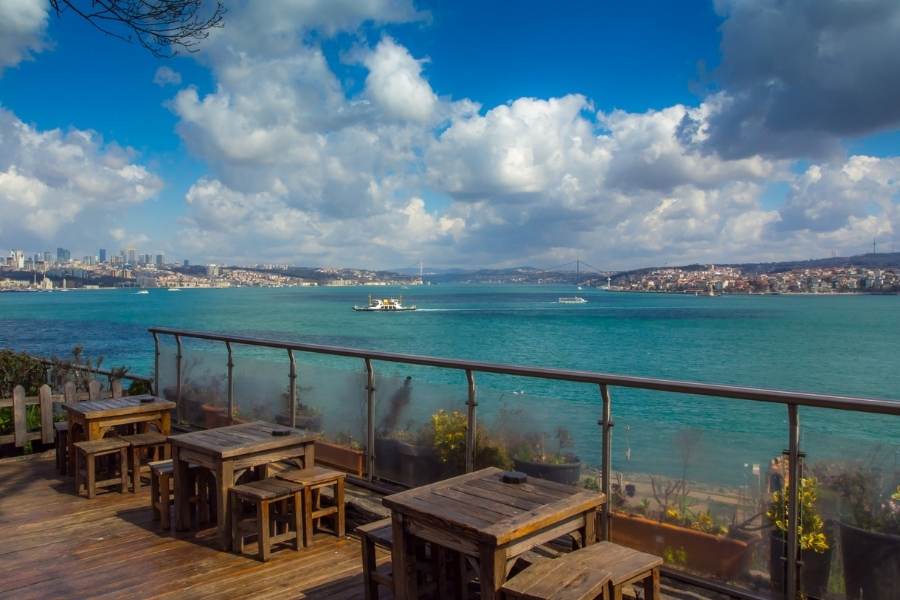 Despite its location near Sultanahmet at the heart of tourist attractions in Istanbul. Gülhane Parkı can be easily overlooked by visitors. But it is trendy amongst locals. It is the oldest city park in Istanbul where you can enjoy the view of Bosphorus on top of its small hill. 
When you reach the top, you'll see Istanbulities enjoying their pot of tea around a small table while watching the view. Don't hesitate to join them and order yourself a teapot. It is always best to grab a simit, aka Turkish bagel, on your way here as the locals do. 
Final Thoughts
Istanbul is ready for surprising travelers on every corner, on every step, sometimes with its beauty, sometimes with its awkwardness. Still, always with the splendid culture, it carries through the centuries. 
However, these days, it is easy to be caught by the ease of doing stuff and complete a trip even without leaving your comfort zone. It feels like now is the time to put more effort to get a glimpse of a local life wherever you go, and Istanbul is no exception to this. On the contrary, it is the perfect place to dive into the local culture.