10 Unusual Things to Do in Istanbul (Off the Beaten Path)
Discover the hidden gems of Istanbul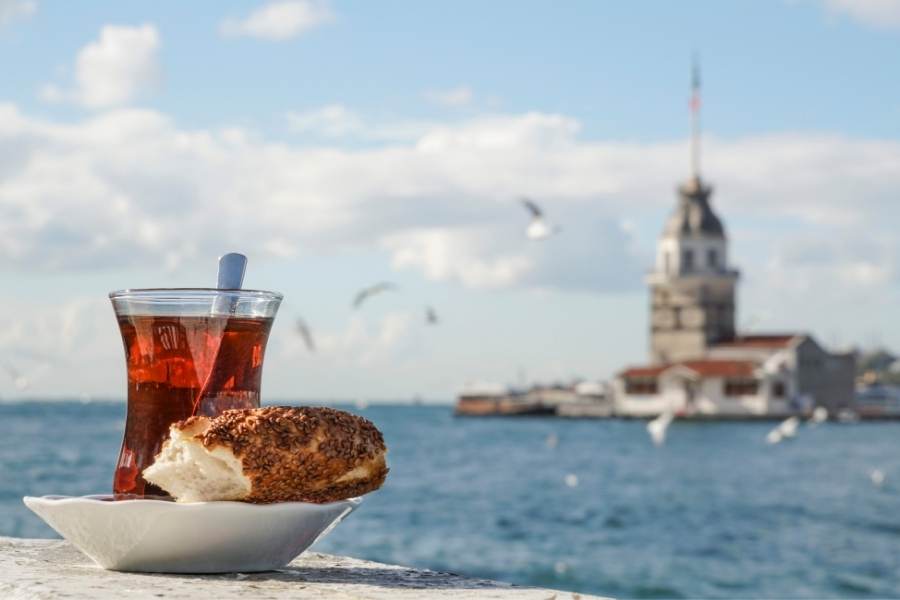 Have you visited all the tourist attractions in Istanbul, or grown tired of the classic sightseeing tours? Here are unusual and authentic things to do in Istanbul, off the beaten path.
Maybe you have more than a few days to spend in Istanbul, or it's your second visit to this fantastic city. So, when you're done with the historical peninsula sightseeing tours, you want to explore more of what this amazing city has to offer. And here, we are offering an off the beaten path route to discover Istanbul.
So, what are some unusual things to do in Istanbul?
10 Unusual Things to Do in Istanbul (Off the Beaten Path)
1. Paint on Water at an Ebru (Turkish Marbling) Workshop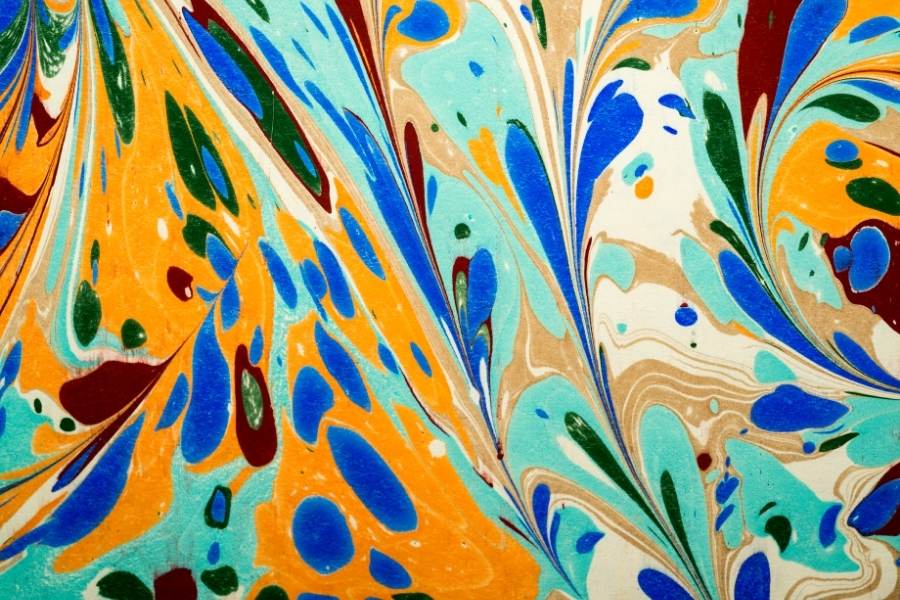 Ebru (marbling) is a traditional form of art from the Ottoman Era. Painting kaleidoscopic images on water is a peaceful activity. You form patterns on the water and then transfer them onto paper or fabric.
Traditionally, flower patterns are used in Ebru works as religious symbols, but contemporary artists take this art to a different level. Garip Ay, for instance, painted Van Gogh's works on water.
If you want to learn the secrets of this captivating art and create your own work in two or three hours, you can check out a workshop. The most famous workshop in English is in Sultanahmet, hosted by Les Arts Turcs. Ebru Atölyesi also hosts workshops in Kadıköy on the Anatolian side.
2. Witness the Dance of the Whirling Sufi Dervishes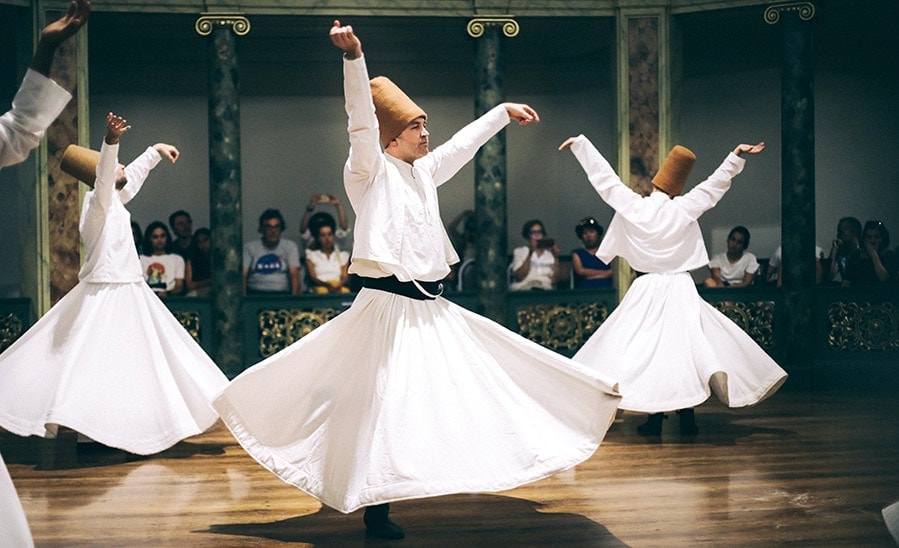 The Whirling Dervishes perform a religious dance called Sema, a Sufi worship ceremony. The Sufi dervishes have been practicing this dance since the 13th century as a way to get closer to God.
Although not originally intended as performance art, you can get a ticket to see this dance. The Galata Mevlevi Museum in Taksim hosts a Whirling Dervish performance open to the public every Sunday. Hodjapasha Culture Center in Sirkeci also hosts a one-hour special live show which you can book online.
Watch the show and catch a glimpse of the mystical journey of Sufi spiritualism.
3. Relax at a Traditional Turkish Bath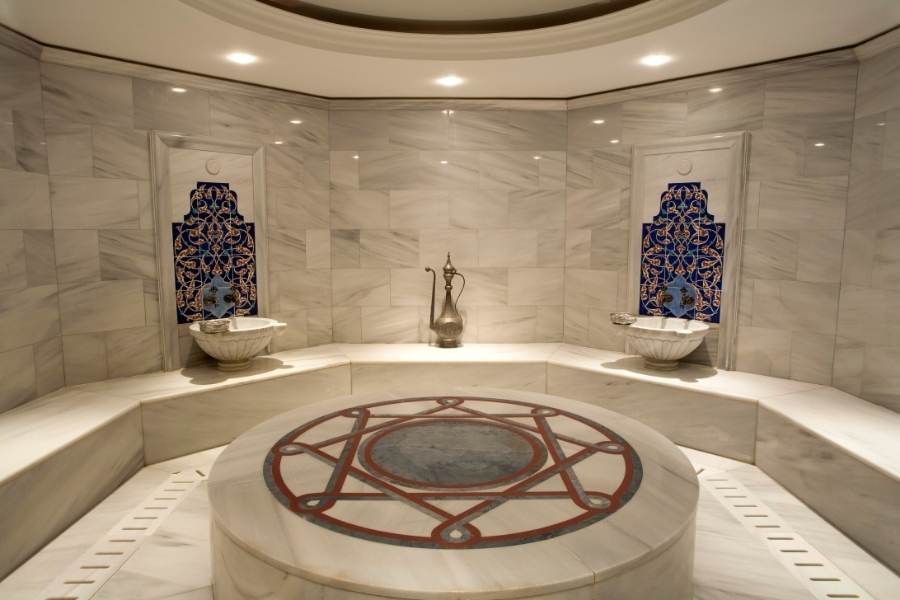 Visiting a Turkish marble bath ("hamam" in Turkish) will open your pores and maybe even your mind to new ways to cleanse and relax. The steam and exfoliating massage will remove your dead skin cells, and your body will relax in a way you've never experienced before.
Traditionally, in a hamam, people only wear a loincloth to cover their private parts and clean their bodies thoroughly. If you prefer, a tellak (masseur) scrubs and massages your body using _kese (_a bath glove) to exfoliate your skin as you lie on the central marble table, göbektaşı in Turkish.
You can visit one of the historic traditional Turkish baths in Istanbul, such as Ayasofya Hürrem Sultan Hamamı, Cağaloğlu Hamamı, or Çemberlitaş Hamamı. Traditionally, Turkish baths have different hours for men and women.
For a family or couples service, you can visit Süleymaniye Hamamı, but no single males or females are admitted here. You can find more hamams here.
4. Lose Track of Time in a Magical Forest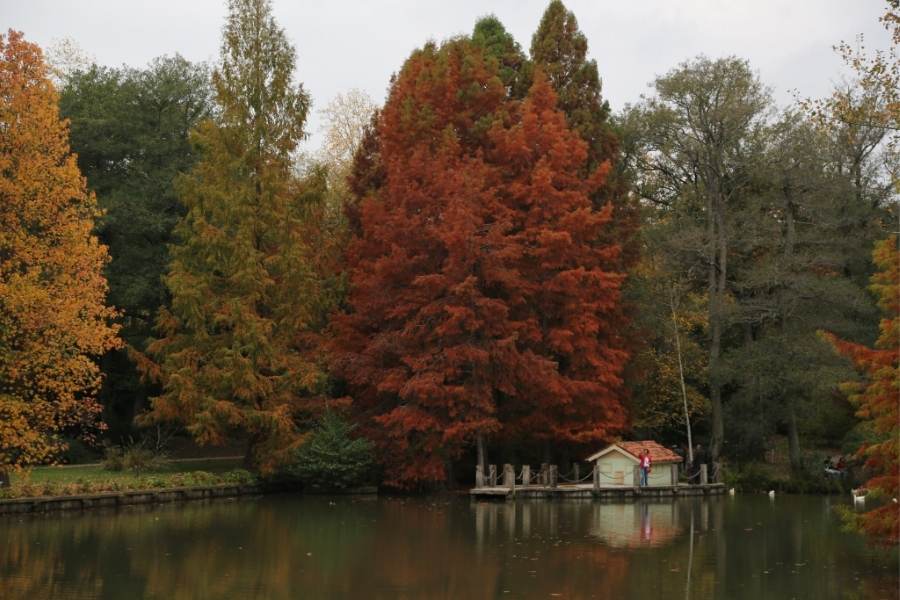 If you are a nature lover, Atatürk Arboretum is a great place to visit in Istanbul. This magical forest covers an area of 730 acres southeast of Belgrad Forest in Sarıyer. There are beautiful ponds reflecting every color in nature, as well as ducks, swans, and even some friendly squirrels here.
The arboretum is closed on Mondays, and the visiting hours are 8:30 am to 5:00 pm on other days. It's not allowed to bring food or beverages into the arboretum except water and baby food.
It's also forbidden to bring pets, bikes or toys, tripods, or drones, in short, anything that might harm the environment. You can find out about all the rules and entrance fees here.
The fastest way to get to Atatürk Arboretum by public transport is to Hacıosman – Yenikapı metro station. You can also use the buses.
5. See the Whole Country in One Day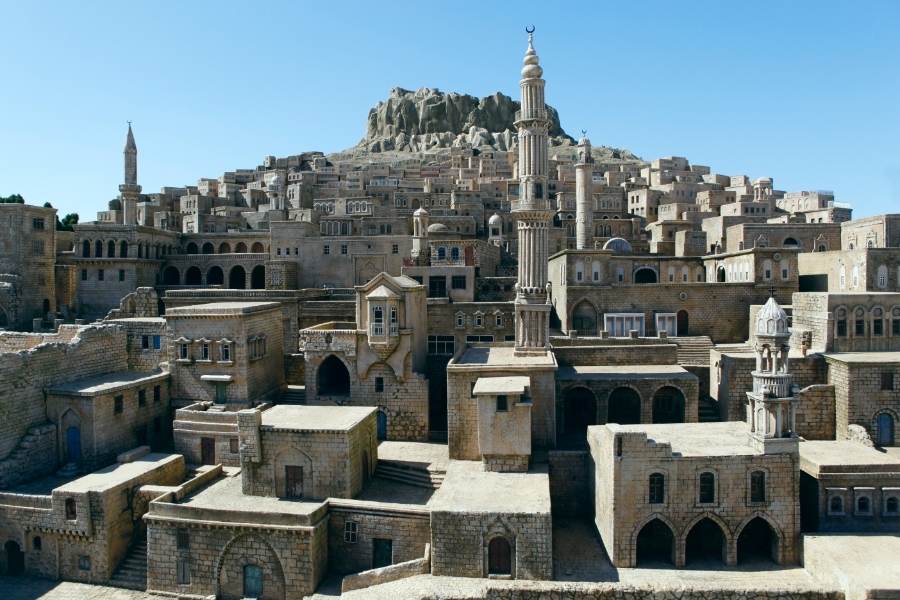 By visiting Miniatürk, you can see over a hundred of tourist attractions in one place. One hundred thirty-five miniature models that are 1/25 of their real size are on display in Miniatürk.
Sixty-two of these models are from Istanbul, 60 from Anatolia, and 13 from Ottoman territories outside Turkey's current borders.
The architectural landmarks here bring together the rich heritage of the civilizations that the Turkish land has hosted from ancient ages to Rome, Byzantine, Seljuk Empire, and the Ottoman Empire.
Here you can see various things from caravanserais, bridges, castles, city walls, tombs, mosques, churches, palaces, to the fairy chimnies of Pamukkale.
Miniatürk is located in the Beyoğlu district, by the Golden Horn. After visiting this open-air museum, you can rest at the next stop on our list.
6. Enjoy a Panoramic View of the Golden Horn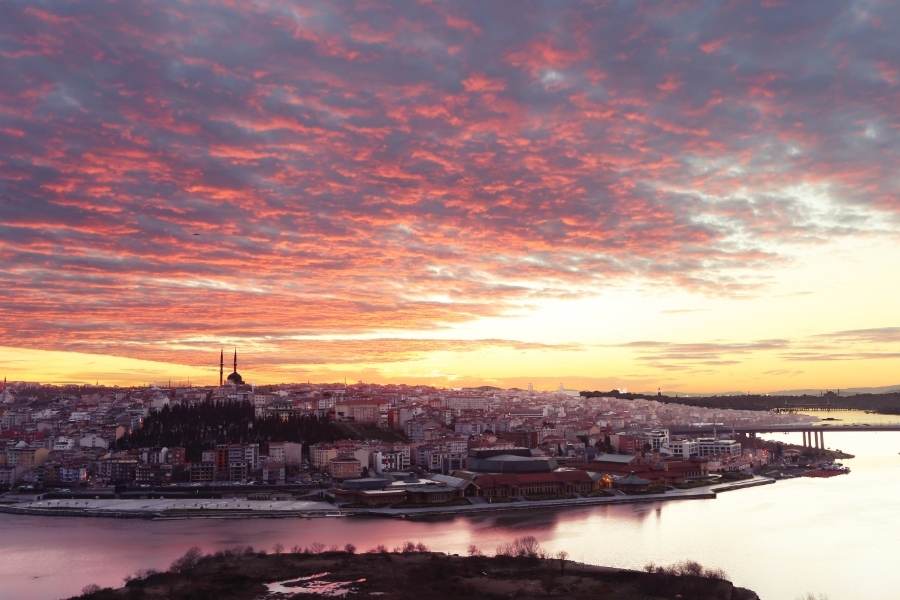 Pierre Loti Hill is a popular spot for the romantic. Pierre Loti Café, the tea house on the hill, overlooks the Golden Horn (Haliç) and the historical peninsula in Eyüp.
The café was named after French writer Julien Viaud, who frequented the café in the 1890s. Pierre Loti was his pseudonym.
The café was a popular romantic rendezvous point for lovers in classical Turkish Yeşilçam movies. It provides spectacular views, especially in the sunset.
You can reach the hilltop by walking through a cemetery, where you can see some historical headstones and tombstones from the Ottoman era. But it's best to take the aerial cable car to the hilltop, then walk on your way back.
7. Check Out the Contemporary Art Scene
Istanbul Modern is Turkey's first museum of modern and contemporary art. The museum's permanent collection features contemporary art by Turkish painters. But you can discover both local and foreign contemporary artists at Istanbul Modern's temporary exhibits and international events.
The museum hosts a broad spectrum of interdisciplinary activities and also workshops for children.
Istanbul Modern's original location occupies an 8.000m2 site on the shores of the Bosphorus. But in 2020, the museum moved to a temporary space in Beyoğlu. You can check the museum website for updated news on its site, current events, and exhibitions.
8. Go Antique Hunting in Çukurcuma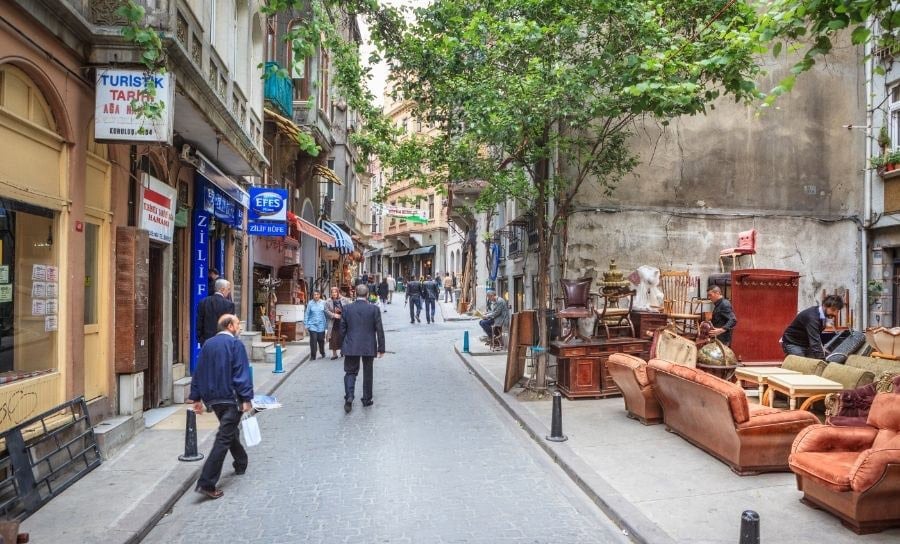 Çukurcuma in the Beyoğlu district is very close to Taksim Square, the heart of modern entertainment, shopping, and culture in Istanbul. However, getting lost in Çukurcuma's old, narrow streets, looking for antiques, will take you back in time.
Just wander around to find unique, decorative items, toys, records, vintage clothing, and hidden treasures. No one can tell what extraordinary things you can find in over a hundred stores. There are cozy, artsy cafes and pizzerias waiting for you when you need a break.
You can also check out some modern art galleries such as MARS Istanbul, Galeri Artist, Gama Gallery, and BLOK art space to get in touch with the contemporary world.
You can also visit The Museum of Innocence, our next item on the list, in Çukurcuma.
9. Visit the Museum of Innocence
Masumiyet Müzesi (The Museum of Innocence) is a museum in Çukurcuma based on the namesake book by the Nobel-winner author, Orhan Pamuk. The museum exhibits the artifacts of the love story between the characters in his novel: Kemal, a wealthy Istanbulite, and his poorer cousin, Füsun.
According to the museum website, the collection consists of more than a thousand objects that the novel's characters "used, wore, heard, saw, collected and dreamed of," offering a glimpse of the novel's characters' lives and the life in Istanbul between the 1950s-2000s.
The museum is a 19th-century house on the corner of Çukurcuma Street. It was also the winner of the 2014 European Museum of the Year Award.
10. Walk Underwater in the İstanbul Akvaryum
İstanbul Akvaryum in Florya is the biggest thematic aquarium in the world. It's great fun for the whole family. You can follow a geographical route in this aquarium and travel through 17 themes and one rainforest, from the Black Sea towards the Pacific.
The aquarium holds approximately 1.500 species and a total of 17.000 land and sea creatures. Dedicate at least half a day to enjoy this experience thoroughly.
A Trip to Remember
We've listed ten unusual things to do in Istanbul for you to enjoy your visit in the best possible way. We hope that our list will help you discover a much more interesting and authentic side of this fascinating city.