Which Istanbul Airport Should You Fly Into?
Find out which Istanbul airport is the best choice for your journey.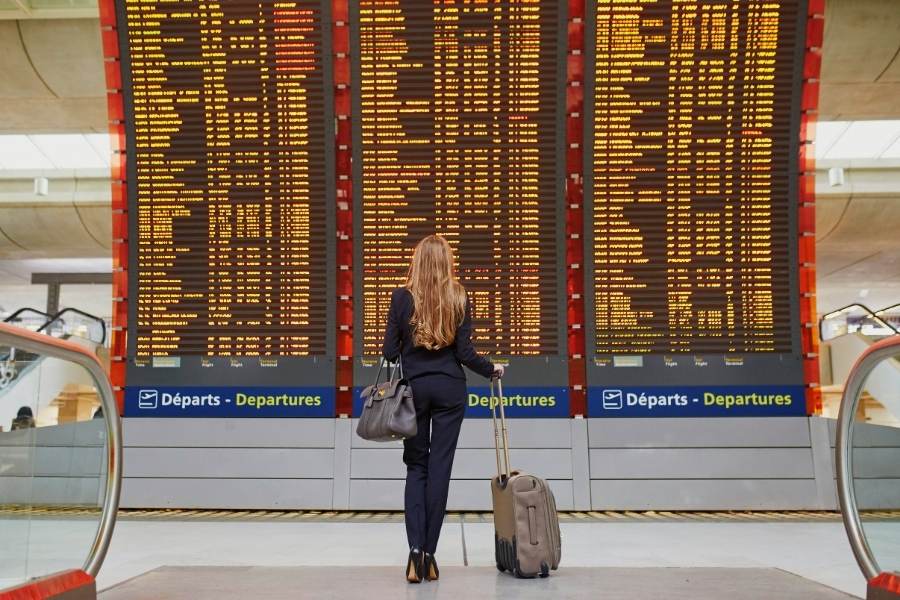 Istanbul, being the fifth-biggest metropolitan in the world, is a massive city. Here you can find which Istanbul airport choice is the best for your journey.
So, which Istanbul airport should you fly into? Istanbul has two options to choose from: Sabiha Gökçen International Airport (SAW) on the Asian side and Istanbul Airport (IST) on the European side. Depending on your needs, your choice may change; overall, Istanbul Airport is the better option.
So, what is there to know more about Istanbul Airport, and what does it offer to you? Next, you can find out a comparison of the two airports.
Istanbul Airport vs. Sabiha Gökçen International Airport 
Being a large metropolitan city, Istanbul has two airports you can fly into. Sabiha Gökçen International Airport (SAW) is in the Asian part of the city and Istanbul Airport (IST) is in the European part. Istanbul Airport recently replaced the old Atatürk Airport and has stunning architecture.
Here you can find the pros and cons of each airport and why Istanbul Airport is a better choice.
Istanbul Airport
The reason Istanbul Airport is a better pick is for two main reasons.
When you're arriving in Istanbul for a long visit, you'd probably want to land somewhere close to the tourist attractions like Galata Tower and pick an Airbnb, hotel, or hostel closer to these destinations. Therefore, when you land on the correct side of the city, you'll be spared from suffering in the traffic.
The second reason applies more if you have an extended layover. When you have a layover, you naturally would like to see the local culture. Istanbul Airport offers a more fun layover experience than Sabiha Gökçen.
Sabiha Gökçen International Airport
The main difference between Sabiha Gökçen International Airport and Istanbul Airport isn't just the location, but the fares may change as well.
Generally, Sabiha Gökçen offers cheaper airfare than Istanbul Airport. This is mainly because **most of the tourist attractions are on the European side of Istanbul, and you need transportation from the Asian side.
Surely, passing the bridge is an experience of its own; however**, the traffic isn't so fun when you're stuck in it after work hours. That's why Istanbul Airport and staying on the European side may be a better option.
Transport From the Airport to the City
Istanbul Airport is located quite out of the city, yet it has many transportation options. You can choose car rental like in every other country, use public transport which is recommended, or take a cab at your convenience.
The best option for transportation from Istanbul Airport is public transportation if you're on a budget.
There are specific shuttle busses called the Havaist Bus which can take you to both sides of the city. You can find the Havaist schedule online easily. The fares change according to the location you want to go to.
In addition to the Havaist Busses, you can use the municipality busses called IETT. The Istanbul Airport website gives you enough information to start planning your journey. For these busses, you should obtain a municipality card or one-time tickets.
Again, be careful about the traffic in Istanbul. If you are in a rush, the highways may not be the best option for you. In this case, you can try private shuttles or rental cars. Taxis are also better choices, yet they can be quite expensive.
The airport is quite far from the city due to traffic. Let's say that you want to go to Beşiktaş, one of the most beautiful and entertaining neighborhoods of Istanbul, you should bear in mind that even though Beşiktaş is about 30 km (18.4 miles) to the airport, it will take about 90 minutes even with the Havaist Bus.
So it would be best if you plan your itinerary with lots of time allocated for transportation from the airport.
In the near future, a metro line will be serving the tourists to take them from the airport to a closer neighborhood in Istanbul, Gayrettepe. Currently, this line is under construction and expected to finish in 2021.
A Closer Look at Istanbul Airport
This brand new airport began welcoming daily flights around November 2018. It is still not fully completed yet; it is planned to be among the world's biggest airports when its construction is done.
The security of the airport is also high-tech and ensures safety. A total of 3,500 security personnel serve the tourists. There are fixed security cameras almost around every corner. It's supported by thermal cameras and fiber optic sensors. The terminal building has a total of 9,000 security cameras to ensure your safety.
The location of the airport is just out of the city. The airport sits on the intersection roads to Arnavutköy and Çatalca. It's located about the north of the city on the European side. With public transportation, you can access the historic and entertaining parts of the European side easily.
This airport's building phase was quite controversial at the beginning. The public view advocated that Atatürk Airport was good enough.
However, the Turkish government decided that Atatürk Airport couldn't grow anymore due to the expansion of the city. Atatürk Airport couldn't allow additional cargo or charter flights, hence the need for a new and bigger airport.
The planned Istanbul Airport is surely going to be one of the biggest in the world since it's expected to have a capacity of 200 million passengers per year. In 2019, it served 52 million total passengers. When the airport construction finishes, this number will rise.
The Facilities in Istanbul Airport
Currently, Istanbul Airport hasn't reached its full glory; however, it offers many opportunities for you to have a good transit experience. Also, you can just stretch your legs and have a decent cup of coffee after a long flight and before you go to your destination in Istanbul.
The food and beverages section is quite satisfactory. You have many options available for you both in the International terminal and Domestic terminal.
There are many bakeries, patisseries, cafes, bars, and restaurants available at your disposal. Be prepared for the culture shock; you can see the names of familiar global fast-food companies alongside some popular local ones.
For a shopping experience, you have many options for jewelry, accessories, watches, toys, even home textiles. However, one thing you should never miss is the Duty-Free shop. Istanbul Airport has a quite big area just dedicated to the Duty-Free shop, and it has some interesting facilities for you to try.
Interestingly, Istanbul Airport may have the most technologically advanced Duty-Free shop in the world. It has incorporated a new technology called "Magic Mirror" that allows you to check watches, sunglasses, and other accessories without physically trying them on.
Other technological curiosities include 3-D hologram systems, rechargeable smart baskets, and mobile payment points. Certainly, you'll highly enjoy this technological shopping experience when you pay a visit to this Duty-Free.
In addition to the great facilities, you can try using the international lounge for a more luxurious adventure.
Final Thoughts
Now it's certain that Istanbul Airport has a lot to offer even though it's not officially fully constructed.
This airport will ensure that you have a satisfactory service during your transfer, landing, or departure. It has enough facilities and adventures for you to either spend some good and comfortable time or have a safe arrival in Istanbul.
The next time you're buying a ticket that has a transit from Istanbul Airport, or you directly want to visit Istanbul, a unique cultural mosaic of cultures, you know that Istanbul Airport will be a good choice for your trip.