Is Turkey Safe to Travel?
Discover the beauty and safety of Turkey as a travel destination.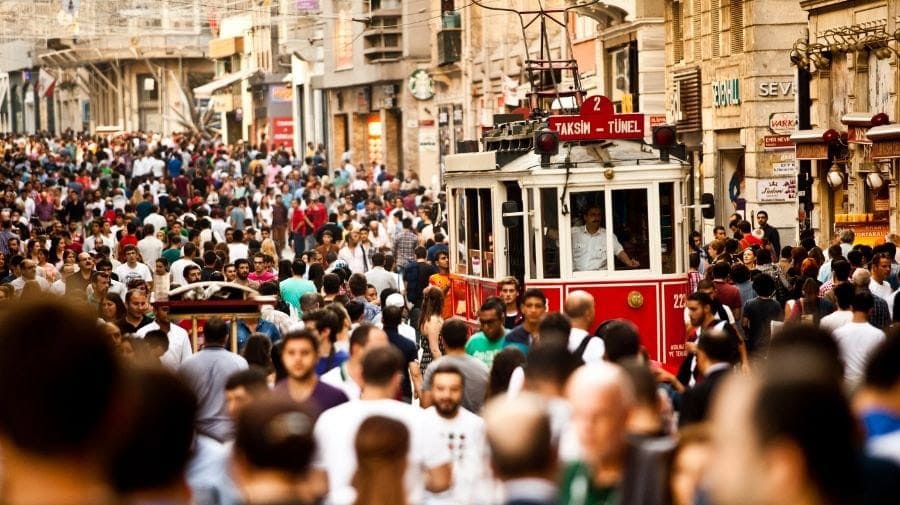 Turkey is a beautiful country making it a captivating and exciting tourist destination. With many terrorist attacks in recent years and the nearby Syrian conflict, you may be wondering exactly how safe Turkey is to travel.
So, is Turkey safe to travel? Turkey is safe to visit and travel in 2020. We advise that you travel smart and stay within the major destinations in the West, such as Istanbul, Ankara, and Cappadocia. The Southwestern Aegean coastal destinations are also safe to travel, too.
As a travel destination, Turkey has a lot to offer; however, there are some areas of the country you should avoid and also be a smart and vigilant traveler to avoid any potential scams.
How Safe Is Turkey?
Turkey has for long been a nation that thrives on tourism. In 2014, Turkey was the 6th most popular tourist destination in the world, with more than 42 million tourists visiting.
Unfortunately, there is no arguing that terrorism is a growing threat throughout the world. Several terrorist attacks from 2015-2016 saw the international perception of safety and security in Turkey change, causing a huge drop in tourism numbers. Along with recent conflicts in Syria, the Western media shifted the perspective that Turkey is not safe.
As tourism is a major industry for the economy in Turkey, the government has prioritized safety for tourists with increased airport security along with police and military security around tourist hotspots.
Thanks to increased security measures, as of 2022, there have not been any serious terrorist incidents in Turkey's popular touristic destinations in the past four years.
This has caused a recent spike in tourism numbers back up to 39 million visitors coming in 2018 (source: Republic of Turkey Ministry of Culture and Tourism).
It is still important to mention that incidents can happen anywhere and anytime, so it's crucial to exercise caution when traveling to tourist destinations, no matter where in the world you are at.
It would be crazy to completely miss out on a beautiful country and culture due to the conflict going on in a completely different region thousands of miles away.
Many major destinations in Turkey such as Istanbul, Antalya, Cappadocia, Bodrum, Izmir, and Ankara are all safe for tourists.
However, there are parts of Turkey that are not safe for tourists and should be avoided. Many Western countries have placed strict no-travel warnings to specific areas in the East and the Syrian border. Do not go anywhere within 6 miles (10km) of the Syrian or Iraq border.
There are travel warnings for places along the Syrian and Iraq borders in the Southeastern region for the following provinces:
Batman
Bingöl
Bitlis
Diyarbakır
Gaziantep
Hakkari
Hatay
Kilis
Mardin
Şanlıurfa
Siirt
Şırnak
Tunceli
Van
These can all be potentially dangerous territories which you should avoid. You can check out the updated US travel.state.gov travel advisory updates or the UK travel advisory updates.  
The good news is that you do not need to go in that direction since you are a tourist. Chances are you will be visiting one of the major cities in the West of the country: Istanbul, Cappadocia, or Ankara.
You can also visit a beautiful coastal town in the Southwest: Antalya, Izmir, Bodrum, Marmaris, or Fethiye, where you can find many interesting things to do. Or one of the many other hidden gems of the country, including Konya, Bursa, or the Black Sea Region.
Recent years of terrorist incidents and political unrest may have made Turkey seem unsafe, but tourism in Turkey is returning to its peak. In major tourist destinations in Turkey, the worst thing you need to worry about is petty theft or a taxi scam.
Just as you should be in any major city or tourist destination, be smart, be prepared and know what to expect, and be vigilant when traveling.
Travel Safety Tips
Since you are taking the time to read this article, you are already a smart and well-advised traveler. Here are 15 simple travel safety tips you should follow when visiting Turkey for the first time:
Be aware of scams - scams come in all forms. Scammers can be very experienced and prey on the naive or solo traveler. Exercise caution at all times. You can also see this article on tips for women traveling solo in Istanbul.
Avoid political demonstrations - stay clear of anything that may seem like large groups protesting, religious celebrations, or a large police presence. You don't want to get caught up in something potentially dangerous.
Keep your valuables safe - pickpocketing and theft are very common in crowded tourist areas. Exercise caution and awareness by wearing a money belt and keeping all valuables close and secure on your person.
Stay away from drugs - illicit drugs in Turkey and not taken lightly and can carry a heavy prison sentence. Not worth it.
Learn some basic Turkish phrases - you can find English-speakers in Turkey, but knowing a few simple Turkish phrases before you go will help you when navigating in a taxi or when you get lost. Locals will also appreciate the fact you took the effort to learn their language.
Dress respectfully - especially when visiting a mosque. Most mosques request both male and female visitors to observe a simple, modest dress code such as long sleeves and either long skirts or pants. Neither men nor women should wear shorts or sleeveless tops. Visiting women are requested to cover their hair.
Don't drink too much - be aware of cultural attitudes towards drinking alcohol. Drinking alcohol is 100% legal in Turkey, but an excessive binge drinking culture does not exist. Drink responsibly so you can stay safe and aware of your surroundings.
Don't insult the Turkish government - government censorship is very common. Insulting the republic, government, or national heroes such as Mustafa Kemal Atatürk are forbidden and punishable by law.
Carry identification - always carry some form of identification that shows your nationality as police will perform random checks.
Be respectful during Ramadan - if you are traveling during Ramadan, be respectful of those fasting and avoid drinking and eating during the day when out in non-touristic spaces.
Watch your step - it's common for sidewalks and pavement to be under construction or unfinished in big cities. Exercise caution around construction sites as they may not be cordoned off at all.
Get a prepaid SIM card - these are readily available at the airport from several providers (Turkcell or Vodafone). Cellular data is very affordable in Turkey (7-8 TL per GB). This will help you with calling your accommodation, navigation, or any potential emergencies that may arise.
Stay hydrated - weather in Turkey in the summer months can be HOT. Stay hydrated by drinking bottled water (it's cheap).
Protect your skin - whether you are at the beach or traveling in the city, always protect your skin with sunscreen to avoid bad burns and looking like a lobster tourist.
Don't drink and drive - another big "no-no." Drunk driving can carry a hefty fine and penalty. Legal BAV (blood alcohol volume) limits are .05%, which may be much lower than your home country.
If you worry about getting scammed or encountering mishaps during your travels, travel insurance might be a good option to feel safer. Some travel insurance providers may even offer fraud/scam coverage up to a certain amount.
Remember to always buy travel insurance when planning a trip to Turkey, just to be safe!
World Nomads has a large selection of travel insurance available.
Getting a quick quote from World Nomads is simple - just click the button below to get started!

Final Thoughts
From its rich culture and history to its natural landscape and beauty, Turkey has so much to explore and discover. With all its beauty and culture, Turkey is worth the extra caution and should not be missed.
There are many sources that can warn you about the dos and don'ts in Turkey. Just so your research, be prepared, travel smart, and be vigilant just as you would when away from home, and you will be able to enjoy everything this amazing country has to offer.